Career Paths
Your Career, Your Way.
When you choose a career with Northwestern Mutual, YOU are in control of how, when, and where you want to take your career. What's different with us, is that we anticipate that you'll want to grow and advance your career, so we make sure you have plenty of options and growth opportunities.
The first few years are all about learning the industry and how you can help people meet their financial goals. As your experience and portfolio of clients expands, so will the career options available to you.
We understand that the best way to ensure the sustained growth of our business is by offering continuous opportunities for professional development to our people, through specialized trainings and/or leadership coaching.
Specialization - Like a doctor can specialize in a certain type of medicine, you can also specialize in investment and insurance areas that are in high-demand of other advisors and their clients. Our specialties include life insurance, annuities, disability insurance, and long-term care, and investments. You may also choose to grow your practice into focusing on wealth management through Northwestern Mutual's Wealth Management Company.
Leadership – There are several leadership roles within the company, the largest difference being whether you would want to continue running a financial planning practice or you'd want to focus more on leading an office. Leadership opportunities include, but are not limited to:
Leadership through Education, Achievement & Development Program (L.E.A.D.): Provides access to an exclusive training curriculum that will help financial representatives develop the skills needed to take on a leadership role within their network office.

College Unit Director (CUD): Has an opportunity to attract, recruit and develop a group of energized college interns while running his/her own financial planning practice. Read more about our Vault top-rated internship program.

Growth and Development Director (GDD): Has an opportunity to attract, recruit, develop and lead a cohesive unit of productive career-changer financial representatives while running his/her own financial planning practice .

Managing Director (MD): Has the opportunity to continue running his/her financial planning practice while also overseeing an entire office taking on responsibility for recruitment, operations, profitability, marketing and management of financial professionals.

Managing Partner (MP): Creates a vision and leads a group of offices and its leaders across a defined territory, responsible for the overall growth and success of each office.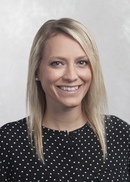 Elizabeth A Rivers
Director of Talent Acquisition
elizabeth.rivers@nm.com
Office 502-562-2400
"At Northwestern Mutual, we believe that everyone deserves a plan. Finding indivduals that care about making a difference is what drives me."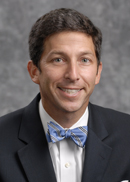 Chris Brice
Chief Development Officer
chris.brice@nm.com
Office 502-562-2400