Career Changers
If you're looking for more fulfillment in your career, you've come to the right place. 
Most financial professionals didn't graduate from school with a degree in finance. In fact, a survey from Investment News highlighted that nearly 52 percent of advisors made a career switch to the financial advice business. That number climbs to 70 percent for females.1
Although many professionals change careers into financial planning, they all have certain things in common… they want to make an impact in their career and have an incredible drive to make it happen.
A career as a financial representative with Northwestern Mutual can give you the interdependence you are looking for, while having the support of Northwestern Mutual's extensive resources available to you. A career with us can be an exciting and rewarding change in your life.
The time to consider a change in your career is now! The workforce is older as like most other industries, when baby boomers retire, there will be a large gap in needed financial planning professionals. Couple that with the growing demand for financial advice and you have a tremendous opportunity in front of you.
Hear what career changer, Cody Matthews, has to say about moving into financial planning.
Cody Matthews, CPA
Financial Advisor  
Cody made the change from public accounting into financial planning because he felt his current career didn't match his skill set and passion.   
" I wasn't a traditional hire because I'm not from Louisville and I didn't have a natural market, but I saw this as an opportunity to learn from our veteran advisors. They invited me to sit in on their client visits, and I got to ask them about their process. That was crucial to getting off to a good start. I also veer from the old school way of doing business in financial services. My business is 50% in person and the other half is people who I know in other cities or have only dealt with online and over the phone."  - Cody Matthews
What was happening in your career that made you consider a change?
I was traveling a lot and was getting great experience, but I was starting to wonder whether public accounting was really a match for my skill set. I knew it was time for a change.
Why did you choose a career in financial planning? And why did you choose Northwestern Mutual?
I started looking for new opportunities when a former college teammate, who is a Northwestern Mutual financial advisor in Dallas, encouraged me to talk to the Managing Director here in Louisville. I was intrigued, and after chatting with the Managing Director, Michael Bush, I knew it was a great fit.
What experiences from accounting helped you find success with Northwestern Mutual?
My philosophy has always been centered on personal attention and providing solutions that help clients meet their goals. My CPA background and knowledge base in tax-efficient savings plans have been helpful in transitioning to this career too. I start by asking people what's important to them, and nothing feels greater to me than when someone says, "I can tell you put a lot of work into this." I want to make sure that when a major event in someone's life occurs, that we have adequately planned for its financial impact.
I feel lucky to have found a place where I have earned clients' respect and trust. I am achieving my careers goals at Northwestern Mutual, and I have a chance to give back. I work at the best firm and I am never going anywhere.
               Cody Matthews with managing director, Michael Bush, and financial advisor, Matt Moore.
Are you ready for a change? Do you want to get more out of your career? Chat with one of our recruiters, there's no pressure. We'll simply learn more about you and what you want to achieve and see if our career fits with your goals and needs. Take the Next Step.
1 Investment News Survey 2012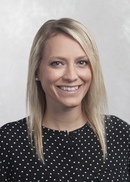 Elizabeth A Rivers
Director of Talent Acquisition
elizabeth.rivers@nm.com
Office 502-562-2400
"At Northwestern Mutual, we believe that everyone deserves a plan. Finding indivduals that care about making a difference is what drives me."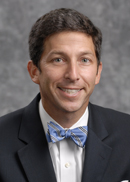 Chris Brice
Chief Development Officer
chris.brice@nm.com
Office 502-562-2400